To muse is to pay attention, 
which is the greatest 
gesture of love.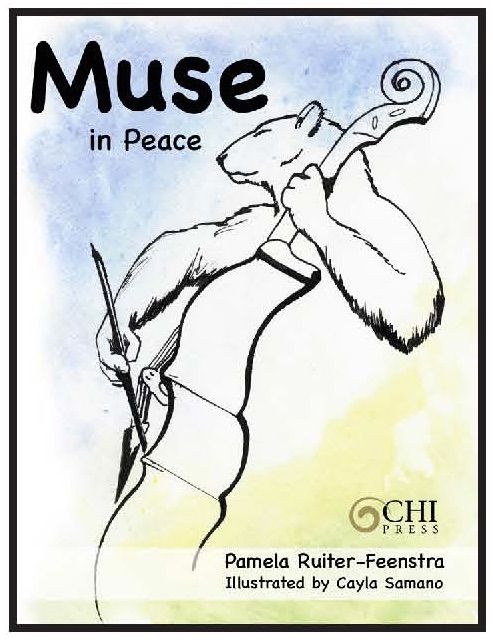 Have you ever observed how children naturally muse?
Muse in Peace provides a multi-disciplinary approach to music, featuring songs about peace, respect, and world culture. As children sing these songs, they explore peace inside, and peace in nature. When they sing of people such as Wangari Maathai, MLK Jr., Mahatma Gandhi, the Dalai Lama, and Mother Teresa, they can embody the change needed for peace within and throughout the world.
Muse in Peace is for preschool and elementary-age children and adults to use at home, in school, at camps, in the car, at the park, and anywhere you are! Muse in Peace complements English-Language-Learning studies.
Muse in Peace Table of Contents
A Vision for Music                       
MUSE IN PEACE (Peace, Respect, & World Cultures)
1."I Bow to You"
2."Hello, Peekaboo" (Ages 3–5)
3."I'm Going to Tap Peace in My Soul" 
4."Oh, Faith Believe in Me" (Anders Ruiter-Feenstra)
5."Peace Begins With Me"
6."Please and Thank You"
7."How Many Ways Can We Sing Peace?"
8."R-E-S-P-E-C-T"
9."Open Up Teeth and Tongue and Jaw"
10."Drumming With My Toes"
11."I Can Be A Butterfly" 
12."If I Were A Bird"
13."I'm Going to Make A Special Soup" (Canon)
14."MLK's Dream"
15."Sing Wangari"
16."Berlioz's Bergamasca"
17."My Name is Mei-Mei" (Canon)
18."Three Famous People"
19."India Canon" (Canon)
20."Peace Before Us"
21."May Today There Be Peace Within" (Canon)
22."See You Later, Goodbye"
Appendix A: Vocal Music
Appendix B: Child Development Summary for Music Learning
Appendix C: Left- and Right-Hemisphere Connections of the Brain:  Why the arts are critical to education
Appendix D: Tips for Teachers
Appendix E: Selected Resources