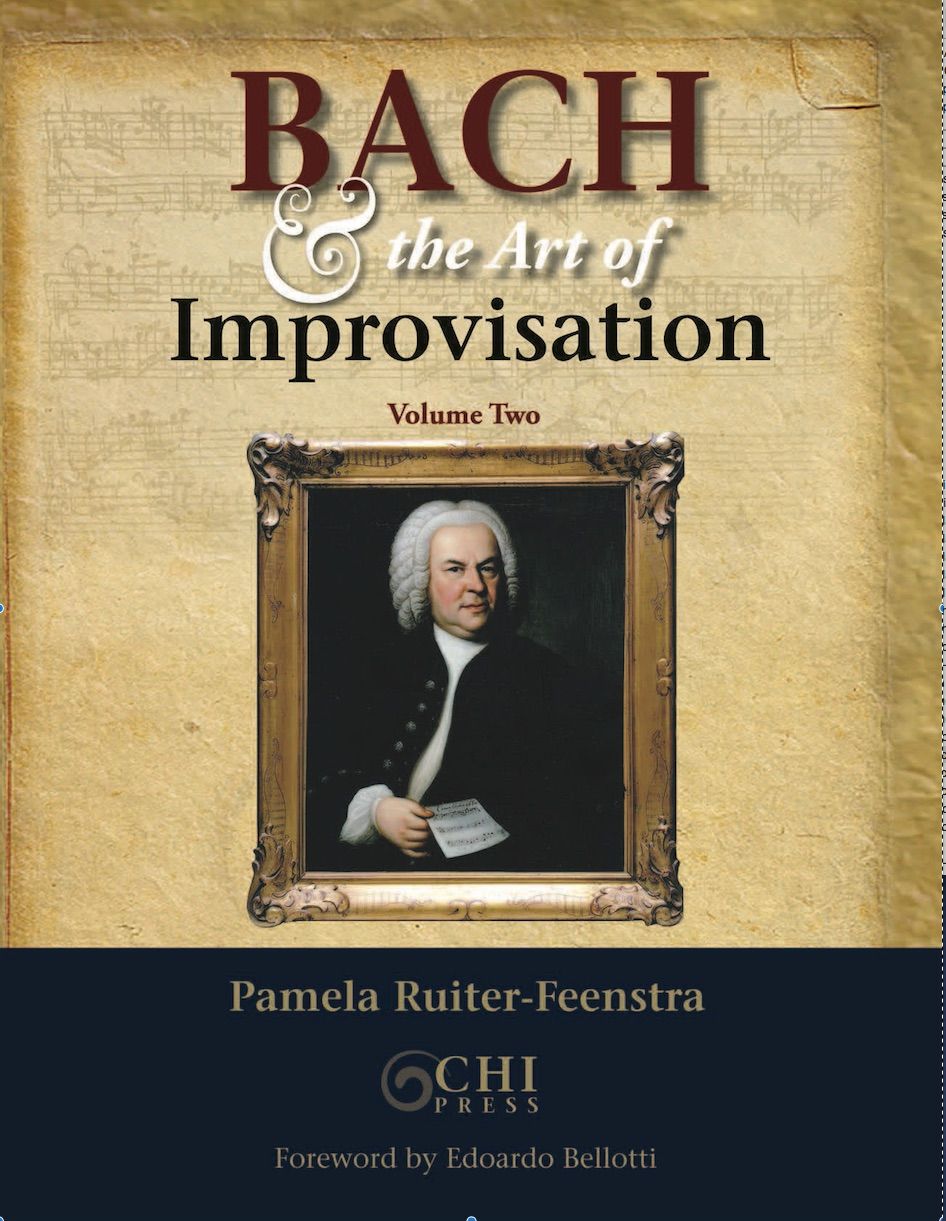 Volume Two (2017)
Interludes & Cadenzas, Preludes, Fantasias,
Simultaneously revolutionary and realistic, Pamela Ruiter-Feenstra resuscitates historic improvisation from relevant treatises and documentation of Bach's improvisation pedagogy in counterpoint with tried and true applications. She incrementally guides the reader from improvising cadences, chorales, partitas, and dances in Volume One to improvising interludes & cadenzas, preludes, fantasias, continuo playing, and ultimately, fugues in Volume Two of Bach and the Art of Improvisation. 
The chapters on continuo playing alone beckon reform of current practice.
As international performer, composer, liturgical musician, scholar, and pedagogue, Ruiter-Feenstra invites those willing to immerse themselves in improvisation to embody consummate musicianship, as theory, history, aural perception, and soul-communicative playing come to life in practice and performance.