The soul is the essence of who we are.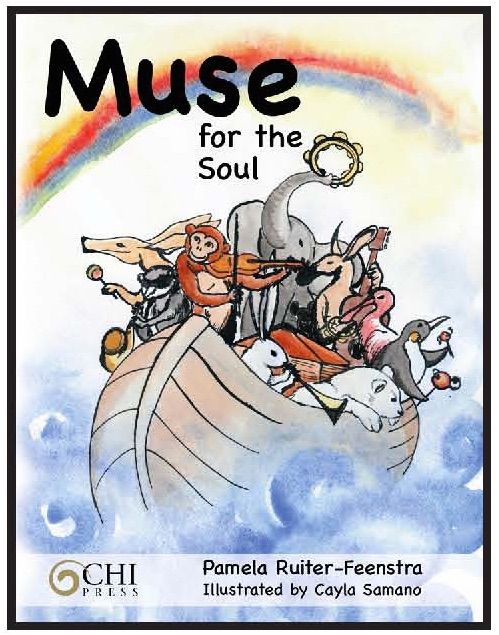 Singing the 33 memorable a cappella songs in Muse for the Soul builds life skills, fosters a moral compass, nurtures one's soul, and develops integrity to repair the world. Featuring Psalms, Old Testament Bible stories, an interactive Seder Feast, a play on Noah's ark, liturgical theatre featuring Mary and Elizabeth, saints and angels, and a clock to tell liturgical time cycles, Muse for the Soul serves as a vehicle for peace and soul care.
Muse for the Soul songs and events are for use in churches, synagogues, schools, and homes for preschool and elementary school-age children. Through life's unpredictable challenges, children and adults can remain buoyant with soul care from Muse for the Soul.
The soul is like a hummingbird: efficient, focused, attentive, persevering, constantly moving, spirited, translucent, and most precious.
MUSE FOR THE SOUL (Stories, Seder, Psalms, Liturgy, and Respect)
1. "Chugga Chugga Choo Choo, God Loves You"
2. "Come, Let Us Praise"
3. "Morning Verse" (Canon)
4. "Psalm for Children"
5. "David, Play a Tune on your Harp"
6. "Ethiopian Psalm 9"
7. "Noah's Ark"
8. "I Can Be A Butterfly"
9. "Psalm 46: Troubled Waters; Be Still"
10. "The Exodus"
11. "Ten Commandments"
12. "R-E-S-P-E-C-T"
13. "All Things Bright and Beautiful"
14. "Lord, Make Me An Instrument"
15. "All Creatures of Our God and King"
16. "Now Thank We All Our God"
17. "Take Care of the Earth"
18. "Peace Before Us"
19. "May God's Face Always Shine Upon You"
20–5. "What Time is it in the Church Year?"
26. "Messengers of God: Elizabeth"
27. "Messengers of God: Mary"
28. "Magnificat: Mary's Song"
29. "Prepare the Way, O Zion"
30. "Angels We Have Heard on High"
31. "Pentecost Baptism"
32. "The Lord's Prayer"
33."May the Peace that Passes Understanding"
Template 1: Positive & Negative Perceptions
Story Event 1: Noah's Ark 
Story Event 2: Seder Feast
Liturgical Theatre: St. Francis of Assisi
Pictogram of "Now Thank We All Our God"
Template 2: Liturgical Year Cycle
Example 1: Summary of Liturgical Seasons
Example 2: Themes for Advent Sundays
Liturgical Theatre: Messengers of God
Template 3: How Can We Know God?
Wonder and God